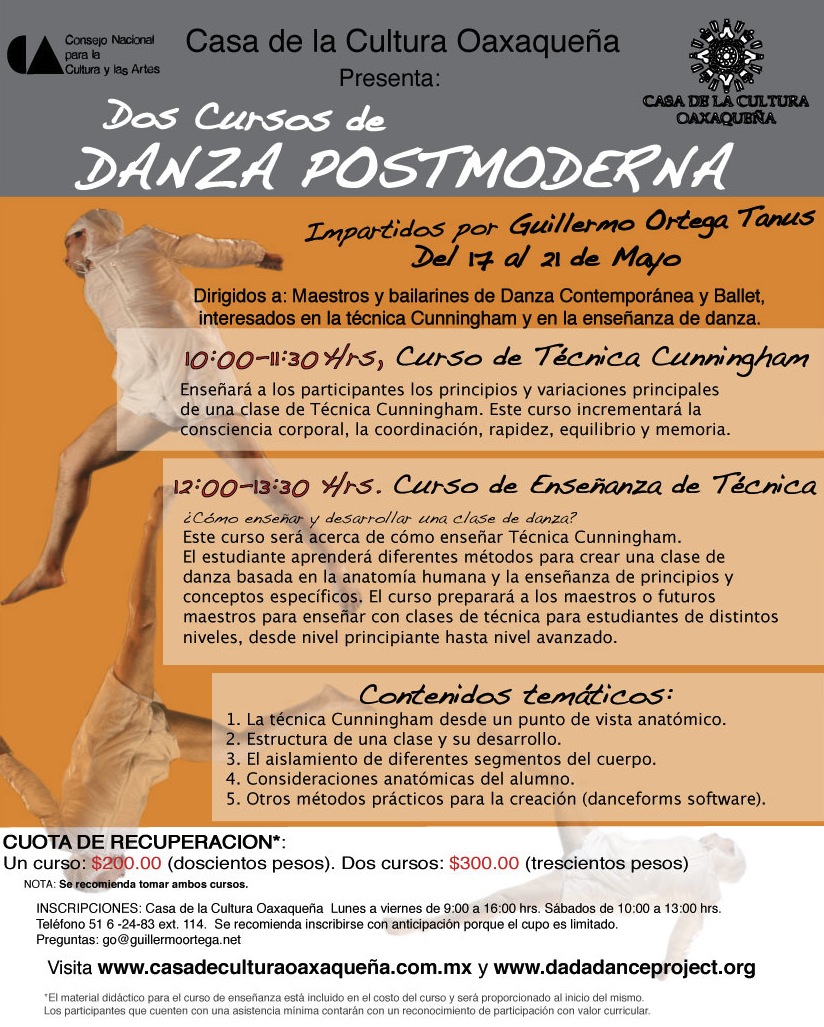 Si deseas saber más acerca de Guillermo da click aquí para leer su biografia.

---
Eun Jung teaching:
MOVEMENT LAB
Tuesday 10-12PM
Technique Classes $7
PhillyPARD (Performance Arts Research & Development)
1720 Mt.Vernon St
Philadelphia – PA 19130
ph: (215) 717-6117
Website: http://www.mt-vernondancespace.com/classes
"Movement Lab's" goal is to serve as a vehicle for dancers and movers to evaluate muscular/structural potential and limits. Through this exploration, we will find ways to move more freely and expressively. The Lab is focused on finding cognitive playfulness in a movement practice, which in turn allows us to be more dexterous and agile. This class is designed to activate our intellectual curiosity, imagination, and creativity. A self-exploratory and self-explanatory approach is the central component to this class.
There will be a set of exercises that will be taught each day. The importance in this class is not about repeating the choreography with precision. The choreography exercises simply provide structure for which we can practice moving and gather new information for ourselves and our body as we consciously move.
---
Guillermo will continue developing …eb oT during the residency this time. Also he will start a new project inspired by Family Portraits. Please come join us at Meet the Artist/See the Work series on Sunday, January 10 from 4 to 7.
January 10, 4-7PM
Meet the Artists/ See the Work
University of the Arts, Terra Building, Studio 405
211 S. Broad Street, Philadelphia
January 8, 9-10:15AM / 10:30AM-12PM
Teaching community class (open class)
University of the Arts, Terra Building, Studio 405
211 S. Broad Street, Philadelphia
Please come join us! We will warm up, improvise, dance and explore together! More than anything, we will have fun and feel good.
---